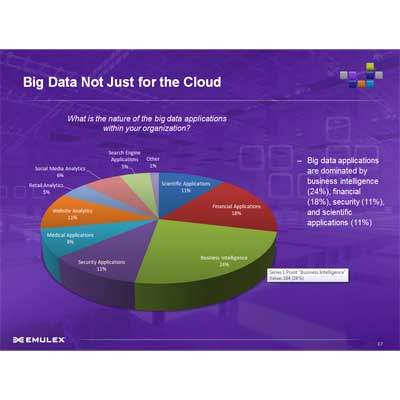 4. The Rise Of Big Data
More than one-third (37 percent) of those surveyed manage 1 petabyte or more of data, with 11 percent saying they manage more than 100 petabytes of data.
The big data apps -- named by 50 percent of respondents as containing at least 100 terabytes of data -- include business intelligence apps (24 percent), financial apps (18 percent), security apps (11 percent) and scientific apps (11 percent).