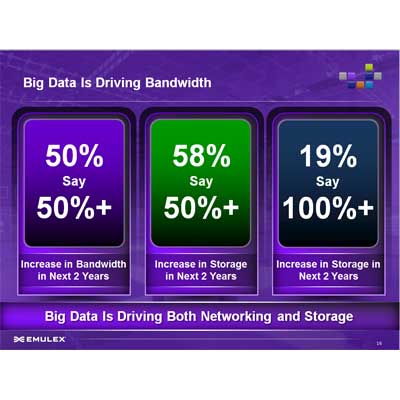 6. Big Data Leads To Big Storage
Big data apps have increased organizations' need for storage by at least 50 percent, according to 39 percent of survey respondents.
In addition, 20 percent of respondents said that during the next two years, big data apps will cause the amount of storage connected to data center networks to double.