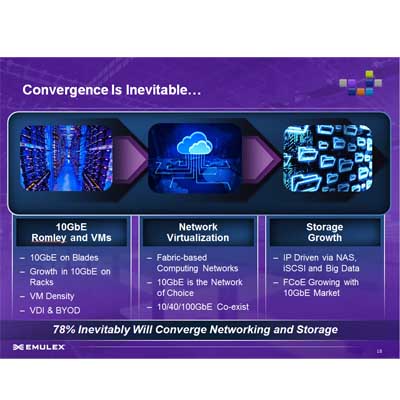 7. Convergence Is Coming
Data and storage networks will inevitably converge into a consolidated network, 78 percent of survey respondents said.
Already, 64 percent of IT organizations have either moved to a converged network for data and storage, or have plans to do so. This convergence has had a "very significant" or "extremely significant" impact on the need for increased I/O, said 45 percent of the respondents.