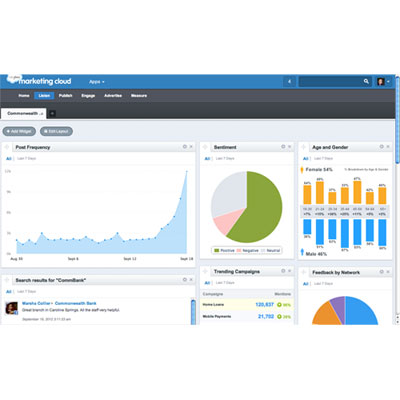 9. Salesforce Ramps Up Delivery Of Cloud Business Apps
Salesforce was the first company to capitalize on the software-as-a-service model with on-demand CRM, so it made sense that it was a leader in cloud-based business applications. They announced in April a cloud-based marketplace for government agencies for which they will train 1,000 integrators and partners to deploy related applications and services. Salesforce added cloud-based social networking features to its product lineup in the belief that businesses will move to this model.
Other business apps vendors such as SAP, with One Cloud, Microsoft, with Office 365, and Google Apps are also making big bets on their cloud-based apps.