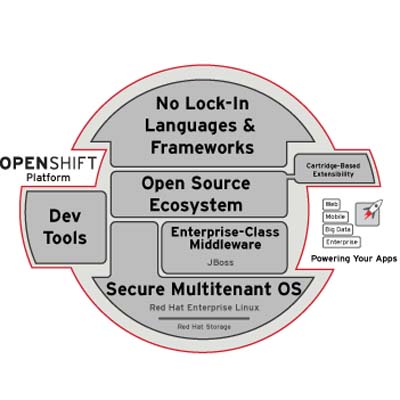 Red Hat OpenShift Enterprise
Red Hat, a sponsor of the Amazon re: Invent conference, released OpenShift Enterprise, an open, on-premise Platform-as-a-Service offering for businesses. OpenShift Enterprise can be used inside customer data centers or in private, public or hybrid clouds.
Red Hat also unveiled the expansion of its OpenShift Partner Program, introducing new partner categories and the addition of partners. The program comprises three partner levels: Community Partners, Certified Partners and Powered by OpenShift Partners.