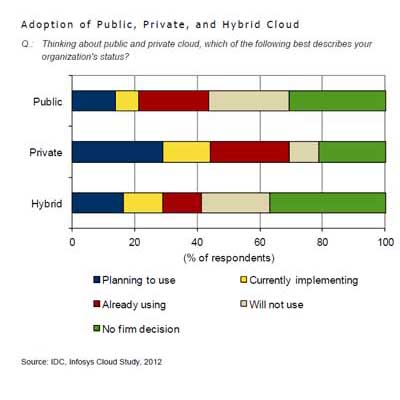 Most Companies Favor Private Clouds
The private cloud is the preferred approach for most companies, with 69 percent of respondents deploying such a cloud setup. In contrast, about 40 percent of companies are using public and hybrid clouds.
"Organizations are 'dipping their toes' into public cloud for some specific areas, but when it comes to the core IT environments, they are starting out with private cloud," IDC analyst Marianne Kolding wrote in a white paper accompanying the report.