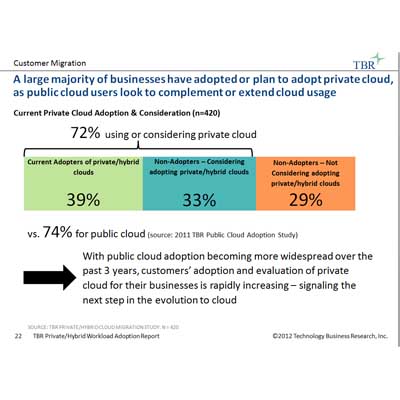 1. The Private Cloud Is Already Here
A solid majority, 72 percent, of IT decision makers surveyed said they have adopted or plan to adopt private cloud, as public cloud users look to complement or extend cloud usage.
The rapid adoption of private clouds is a signal that cloud computing is evolving from a simple public.