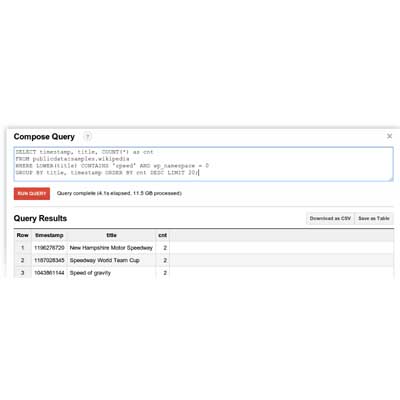 8. Google BigQuery Adds Features To Handle Big Data
Google made sure its BigQuery data analytics software could compete in the fast-moving market to handle real-time analytics in the cloud.
In August, the company offered new features for BigQuery, including Batch Queries to address the need for less time-sensitive data requests and Connector for Excel to execute data queries with Microsoft Excel.