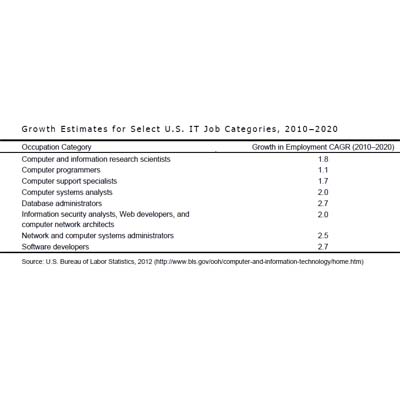 1. IT Job Growth Chugs Along
The average growth rate for U.S. IT jobs between 2011 and 2015 will be between 1.1 percent and 2.7 yearly, according to the U.S. Bureau of Labor Statistics.
Worldwide, the number of total IT positions will grow at 4.3 percent yearly, amounting to 29 million jobs in 2015.