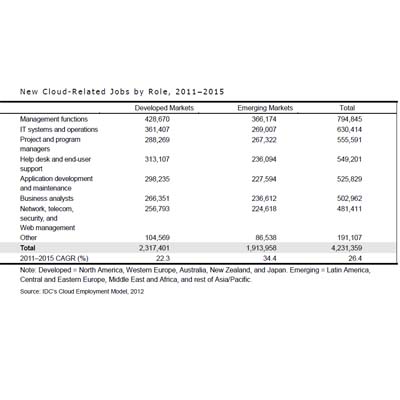 5. Cloud Jobs Breakdown
From Web management to application development, and from help desk to program management, cloud-related jobs will grow across the board. As they look to hire workers to fill these positions, companies will need help both from third parties such as solution providers and through internal training.
"When building or acquiring new skill sets, employers most often rely on a trusted third party to properly prepare a candidate," the IDC report said. "Sometimes that third party is another enterprise, a competitor, a supplier, or even a client. However, early adopters rely on training and, in some cases, certification of candidates to be assured of relevant competence and sufficient capability."