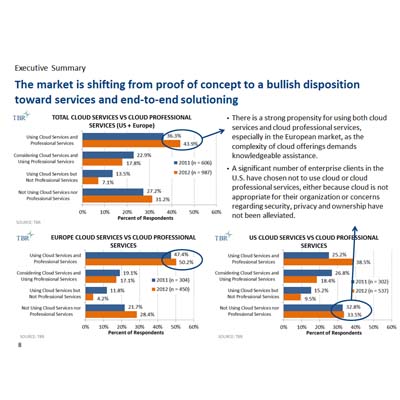 2. Businesses Want More Cloud Services
Customers are moving beyond proof of concept as they become more comfortable with cloud capabilities. As cloud services mature, enterprise demand is moving from strictly advisory and consulting services to a broader spectrum of higher-volume cloud professional services offerings, TBR said.
And as the market grows, more professional services companies, including India-based companies, are seeking entrance.