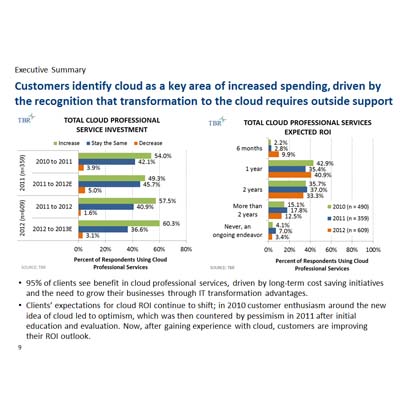 3. Investment Ramps Up In Cloud Professional Services
Most businesses, more than 60 percent, engaging professional services for cloud operations in 2012 increased their investment, while 58 percent maintained their level of investment.
Cloud professional services customers were optimistic about their return on investment (ROI) in 2012, with almost 10 percent expecting it within nine months, 41 percent expecting ROI in one year and 33 percent believing ROI will take two years.