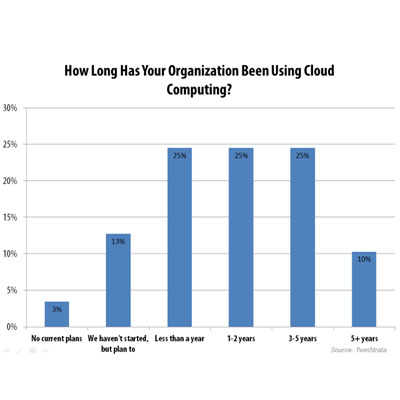 2. Cloud Computing Gains Traction
Cloud computing is heading toward widespread adoption. Most of those surveyed, 50 percent, said they've used cloud computing for between one and five years.
Cloud veterans using hosted services for more than five years accounted for 10 percent. Another 25 percent said they adopted it for less than a year, while just three percent said they have no current cloud plans.