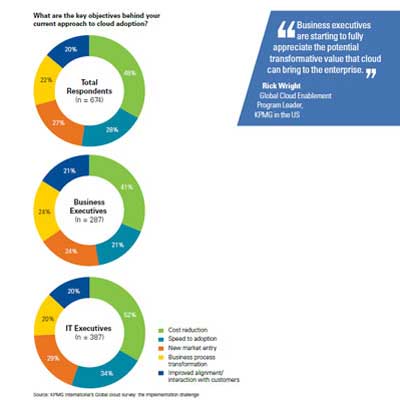 1. Cost Reduction A Given, But Transformation Critical
Cost savings through cloud adoption are now considered the model's baseline benefit. The next two key objectives identified by executives -- speed to adoption and business process transformation-- are looming as the next key gains from cloud adoption.
"Two of the top three objectives identified by business executives were opportunities for cloud to enhance new market entry and drive business process transformation, both of which are key enablers of greater business effectiveness," the KPMG report said.