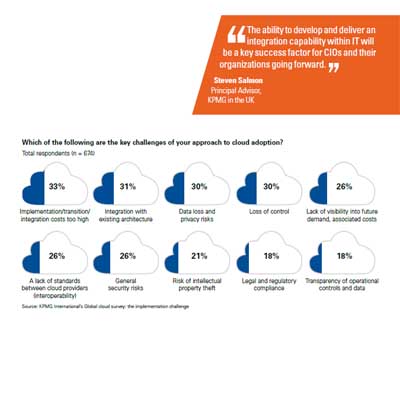 2. Next Steps: Implementation And Integration
Enterprises are recognizing the need to implement big changes to make a serious move to the cloud. They see that the transformation of their business and IT architecture requires expertise, as does the complexity of integrating multiple cloud provider platforms and traditional systems. As a result, KPMG said the role of the CIO will grow to address this complexity.
"So while some observers suggest that cloud will diminish the role of the CIO, particularly as IT decision-making and budgeting move further into the business, we see the CIO's role as becoming ever-more critical as the business' service integration broker on a commercial level, a process level and a technical level," Steven Salmon, KPMG principal adviser in the U.K., wrote in the report.