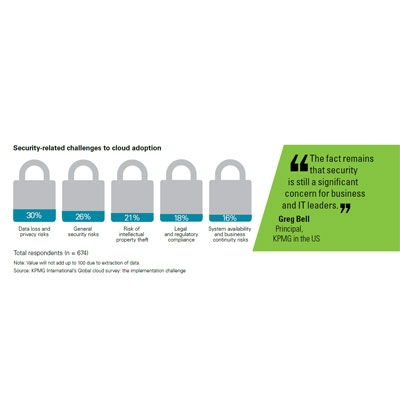 3. Confidence Grows In Cloud Security
Executives ranked cloud security as the third most pressing issue, behind implementation and integration challenges, showing they are gaining confidence in the security of their cloud services.
But the issue remains. "Before organizations move one piece of data into the cloud, they must ensure that they have thought carefully about creating a cloud security strategy that takes into account the broad array of service providers that the organization may engage," Greg Bell, principal at KPMG in the U.S., wrote in the study.