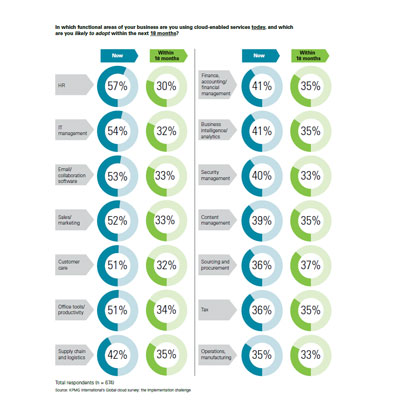 4. On Deck: Cloud Business Applications
In the next 18 months, business apps such as HR, sales and marketing, and customer care, as well as IT management and email, most likely will be adopted, the survey said.
That established vendors such as Salesforce.com, Microsoft and Google are selling these apps no doubt makes the prospect of adoption appealing to businesses.