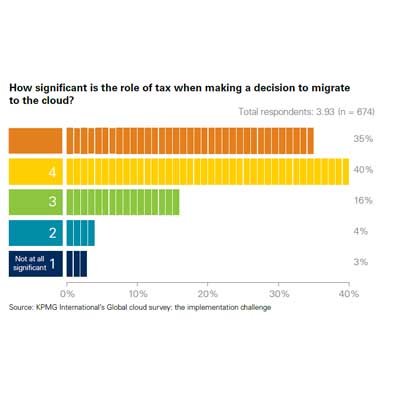 6. Tax Time For The Cloud
Three-quarters of the respondents showed awareness that taxes figure in their move to the cloud. However, KPMG said there continues to be a sizable disconnect between a business' awareness of tax issues and its willingness to include the tax department in the cloud planning process.
"The reality is that getting strategic tax advice from the internal tax department should be a critical step in the cloud planning process. There are significant tax implications in how cloud service agreements are contracted and structured that must be considered and managed," Steven Fortier, KPMG principal in the U.S., and Deborah Green, a KPMG tax partner in the U.K., wrote in the report.