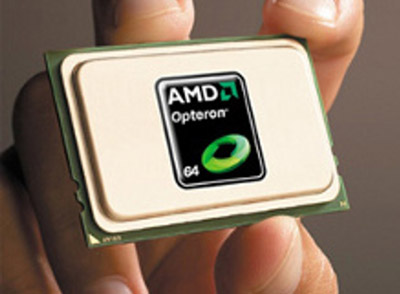 Intel's Xeon 7500 Nehalem-EX launch came one day after AMD launched its new 12-core Opteron 6000 series processors, codenamed "Magny-Cours."
The new processors support DDR3 memory, and its four memory channels per processor exceed the three memory channels per processor featured by Intel.
The new Opteron 6000, when paired with AMD's new 5600 series chipset, also offers AMD's new HyperTransport 3.0 technology and supports PCI Express 2.0.
Several new servers introduced earlier this week featuring the Magny-Cours processors can be seen by clicking here.
However, for a look at new servers from a variety of vendors supporting the Nehalem-EX processor, go on to the next slide.