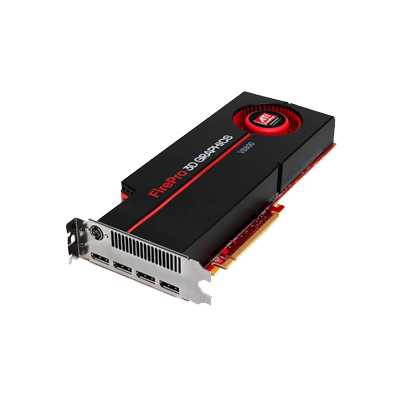 Workstation Discrete Graphics
New professional graphics cards don't appear with the frequency of more consumer-oriented products. So while we strongly suspect Nvidia will soon update the Quadro family of products with its new Fermi-class architecture, AMD faces little competition for first-half honors with its ATI FirePro V8800 3D professional graphics card.
Essentially a pro version of the acclaimed ATI Radeon HD 5870 discrete graphics card, the FirePro V8800 has 2GB of GDDR5 memory, 1,600 stream processors, and supports DirectX 11, OpenCL, OpenGL 3.2 and AMD's own Eyefinity multi-screen technology.
Launch date: April 7, 2010
Price: $1,250