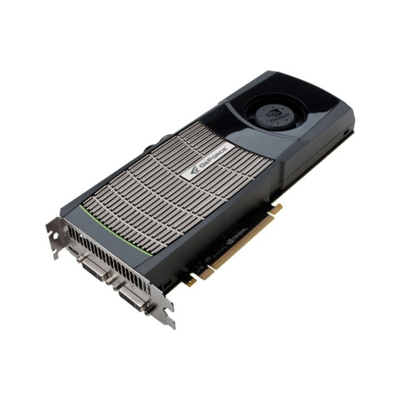 Enthusiast Desktop Discrete Graphics
This could well be the toughest category for picking a winner. Nvidia's GeForce GTX 480 introduced the world to the company's next-generation Fermi architecture, plus it weaves in CUDA capabilities and Nvidia's slick 3D engine. AMD has also been hitting it out of the ballpark with enthusiast-class video cards of late and the ATI Radeon HD 5870 Eyefinity 6 Edition is no exception.
Both cards run for just under $500 and for that chunk of change you're getting 1.5GB of 384-bit GDDR5 memory and 480 processor cores from Nvidia and 2GB of 256-bit GDDR5 memory, 1,600 stream processer cores and Eyefinity multi-monitor support from the AMD card. We're giving Nvidia's GeForce GTX 480 the slight edge on this one for PhysX, CUDA and 3D Vision. Game on.
Launch date: March 26, 2010
Price: $499