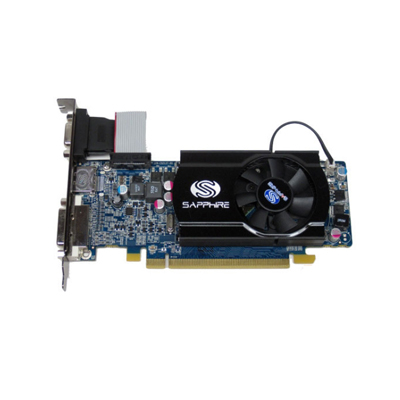 Value Desktop Discrete Graphics
The Evergreen series of graphics cards from AMD really was the gift that kept on giving in the first half. We were hard pressed to pick from two entry level candidates -- the ATI Radeon HD 5450, a $49 card, or the ATI Radeon HD 5570, a $79 card with four times the compute performance of its less expensive cousin. Both have DirectX 11 support and the new ATI Eyefinity multi-display technology.
Ultimately, we picked the Radeon HD 5570 because it has 400 stream processors and cranks through workloads with a 520 GFLOP performance rating. Of course, it's also limited to GDDR3 memory, making the Radeon HD 5570 a better fit for single-card systems rather than dual-card configurations, because CrossFireX setups reportedly don't scale out as much performance as you might hope for due to memory constraints.
Launch date: Feb. 9, 2010
Price: $79