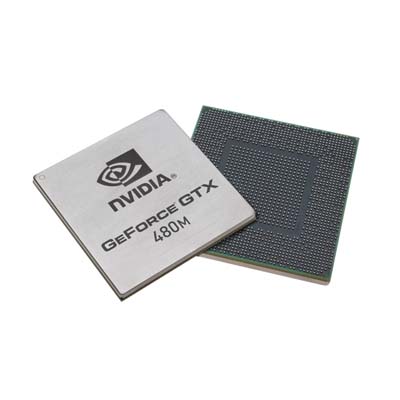 Mobile Discrete Graphics
Nvidia's GeForce GTX 480M is the new top dog in the graphic chipmaker's stable of mobile discrete GPUs. Nvidia is calling it the "world's fastest" notebook GPU, promising up to 5X better performance than any other competitor on the market.
So what are you getting with this mobile version of the GeForce GTX 480 desktop card? The GeForce GTX 480M gives you 352 CUDA cores, 598 Gigaflops performance, an 850-MHz processor clock, 1.2-GHz memory clock, DirectX 11 support, Nvidia 3D Vision and PhysX technology. Pretty slick.
Launch date: June 2010
Price: OEM pricing