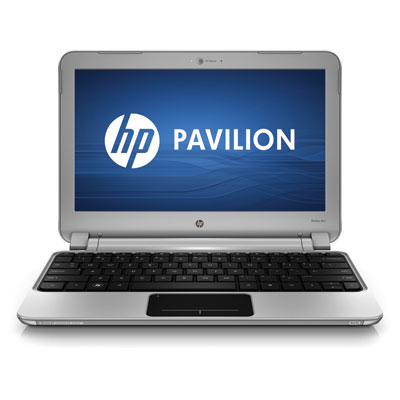 One factor that prevented the netbook revolution from really taking hold was their limited performance. People loved netwbooks' small size but ended up frustrated when they realized they couldn't use Photoshop or watch decent-looking video.
HP is trying to strike a balance between portability and performance with its new Pavilion dm1, which features an 11.6 inch HD Brightview display, full-size keyboard and Dolby Advanced Audio. With battery life of more than 10 hours and up to 750 GB of storage, the HP Pavilion dm1 is built to allow a full range of computing use cases.
The HP Pavilion dm1 is powered by an AMD Fusion APU and can deliver 1080p full HD video, and it can even be set up to play HP movies via an external Blu-Ray player. HP will begin selling the Pavilion dm1 on Jan. 9, and it's priced starting at $450.