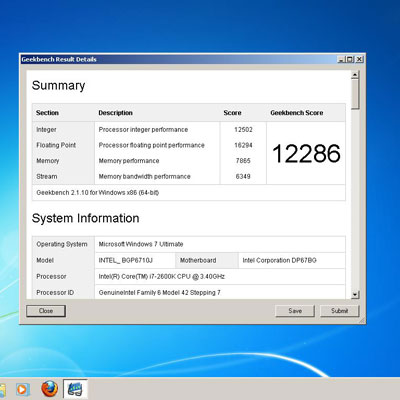 A Peek Inside Peak Performance
The CRN Test Center has standardized on Geekbench from Primate Labs as its official performance benchmark for desktops, laptops and servers. The free tool runs on iPhone OS, Linux, Mac OS X and Windows, supports multiple processors and is continually upgraded and maintained. Although the current version is 2.1.11, all Sandy Bridge testing was conducted with 2.1.10.
What's more, there's also a Geekbench results database, where you'll find most of our test results (along with lots of others).