Sandy Bridge PCs Take A Hit With Intel Cougar Point Design Flaw
3:47 PM ET Fri. Feb. 04, 2011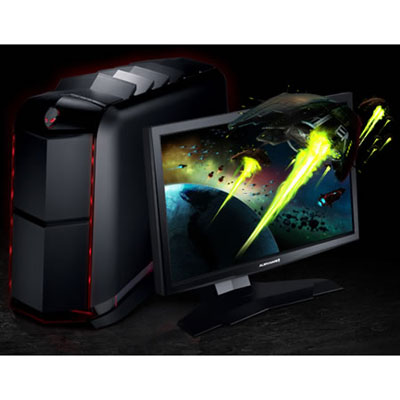 Dell Alienware gaming PCs
Dell says its Alienware M17xR.3 notebook and the Alienware Aurora R.3 desktop are the only Dell PCs that have been affected.
In a blog post, Dell said affected customers will receive support under the terms of their warranty and that they will provide motherboard replacements with the fixed chipsets once it's available. Intel says the fixed chipsets will have shipped by April, if not March. Dell's Alienware M17x R3 notebook is the third model within Dell's family of 17.3-inch gaming laptops. The Alienware M17x R3 features Sandy Bridge processors -- Core i7 2820QM, i7 2720QM, and i7 2630QM -- along with a discrete graphics card -- either a 1.5GB Nvidia GeForce GTX 460M or a 1GB AMD Radeon HD 6870M.
The Alienware Aurora R.3 desktop offers 6 GB of DDR3 RAM, 1TB SATA 3Gb/s (7, 200RPM) 32MB Cache, and a single 24X CD/DVD burner with double-layer write capability. The Aurora R.3 pairs Sandy Bridge with a 1GB GDDR5 NVIDIA GeForce GTX 460 discrete graphics card.