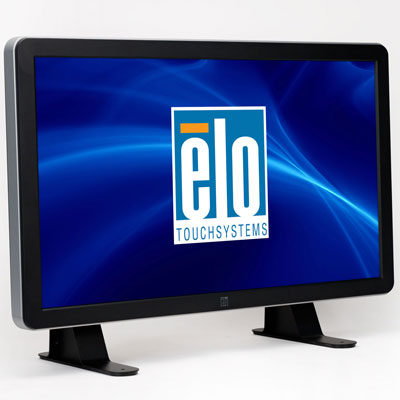 Tyco's A Signage Pro
Kiosks, interactive exhibits, touch-screen input systems and other displays within human reach should be built to take a pounding; it's impossible to know the all dangers lurking within reach of human hands. Tyco Electronics addresses the market with a newly expanded line of interactive digital signage displays sold under its Elo TouchSystems business. The CRN Test Center received a review sample of the 3200L IntelliTouch Plus LCD display, and was impressed with its ruggedness and suitability to task.
Rated at 450 nits with a contrast ratio of 3500:1, the bright display gave no visual clue of its hidden durability. Its heat-strengthened glass complies with the ASTM C1048 specification, and it passed the impressive UL60950 ball drop test (video), making this 65-pound monitor (with stand) one tough customer.