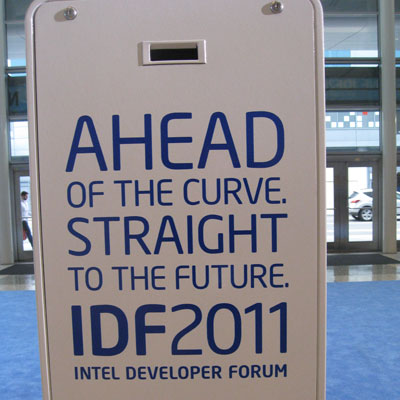 IDF 2011: What's Coming Next
The Intel Developer Forum has grown from a gathering in its kickoff year of 1997 to a major event that brings together some 5,000 attendees from all corners of the world. On the show floor, more than 180 companies are hawking their latest advancements in mobility, digital home, digital enterprise and technology research.
To get their message across, Intel and its industry partners at IDF 2011 are using eye-catching imagery designed to illustrate the thrills that technology can bring to people's lives. CRN patrolled the show floor this year and brings you some examples of vendor marketing signage that stood out from the pack.