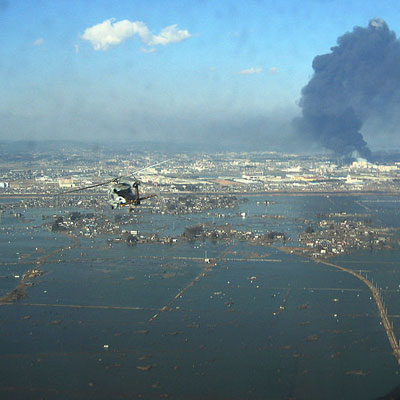 Japan Earthquake And Tsunami, 2011: Disrupting The Electronics Supply Chain
The huge March 9.0 earthquake and subsequent tsunami which struck Japan caused massive flooding several miles inland and disrupted the world's semiconductor supply chain for months afterwards.
The tsunami damaged facilities which produced DRAM wafers, gasses and color filters used in LCD panels, and cells used to produce mobile PC batteries. Production of certain components such as LCD panels in factories outside the earthquake impact zone also took a hit from power blackouts which required recalibrating the production lines.