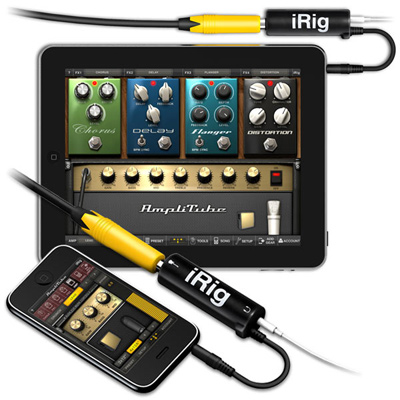 IK Multimedia: We Were In Apple's iPad TV Commercial
Remember that Apple TV commercial in which an electric guitar player is shown tuning into an amplifier interface on an iPad? That's AmpliTube iRig, a product from IK Multimedia, an Italy-based company that'll be showing off its musician focused wares at CES.
IK Multimedia's CES booth -- #3732 in the North Hall/iLounge Pavilion -- will also feature live performances by Lady Gaga and Elton John… impersonators. "If you think we have some new & exciting music gear to continue offering the "cool factor" for musicians using iOS devices, well, then you're right," the company says in its CES promotional e-mail.