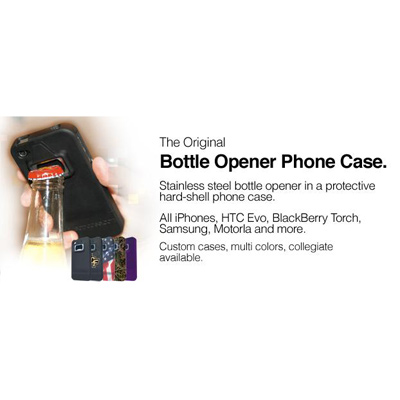 Headcase's iPhone Beer Opener
A company called Headcase, whose URL Beaheadcase.com may be the best ever conceived for an organization, apparently doesn't think iPhones cram enough functionality into their shiny little cases. For example, they can't open beer bottles. But now they can!
Headcase's iPhone beer opener is made of stainless steel and hard plastic, so mobile users won't have to risk scratching their precious devices when needing to open a beer bottle in a pinch. This product comes in American flag or camouflage versions, and parents will be happy to know that it's also available with U.S. college logos. You know, so that junior can crack open a beer in between library visits.