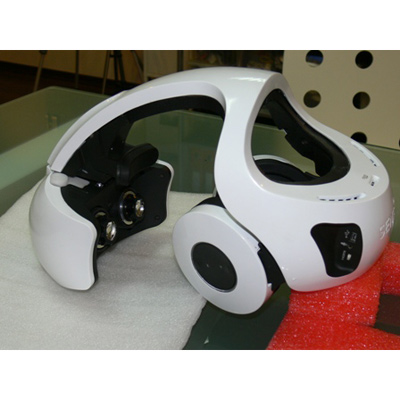 Only For Serious Gamers
Are you the sort of hard core gamer who'd like nothing more than to shut out the world around you, completely, except for a steady flow of oxygen? Well, you might want to check out Sensics' Natalia, a set of 3D goggles that features 360-degree tracking of the head and hands and the ability to run powerful applications, all wirelessly without an external PC.
Our world is getting more like Minority Report by the day, and products like the Natalia are a big reason why. It comes with a 1.2 GHz, dual-core processor and 1 GB of RAM, runs Android 4.0, and includes a graphics and 3D accelerator. Who says tablets are taking over the world?