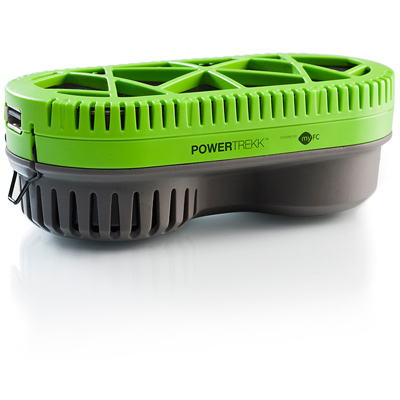 Charge Your Mobile Phone Using Water
We all find ourselves needing an electric outlet to charge our smartphones from time to time, and it's pretty annoying. But what if you could get all elemental and do it with a substance that's found pretty much everywhere in abundance? That's the idea behind PowerTrekk, a product from Swedish fuel cell developer myFC, which uses water to generate power for mobile device charging.
PowerTrekk converts hydrogen to electricity and enables its users to stay connected, even when they're not connected to the grid. It's a prime example of clean energy and probably something that's keeping executives from battery companies up at night.