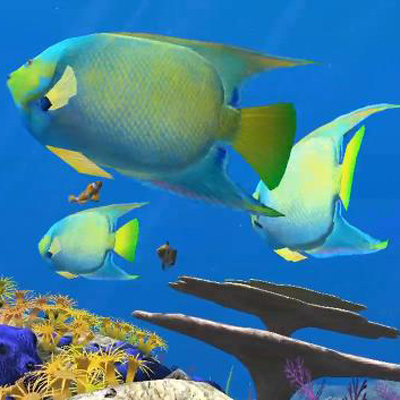 TheBlu Brings The Oceans To Your Desktop
TheBlu is, in some ways, a bit hard to pin down -- it's not a social media site, nor is a game, or the latest cool trendy app that everyone's using to show how technologically savvy and creative they are. The Blu is an effort to recreate the ocean using the talents of digital artists combined with the acumen of scientists. It's a Web app made by and for ocean lovers that uses social media to draw folks in and get them interacting and talking about issues relating to the conservation of the world's oceans.
TheBlu is currently in beta, but Wemo Media, the company that's spearheading the project, has big dreams about what it will ultimately become. They're at CES talking about their creation. Amid the buzzing and beeping halls crammed full of gadgets and wide-eyed CES attendees, TheBlu is focusing on something much more important -- and something that doesn't need batteries.