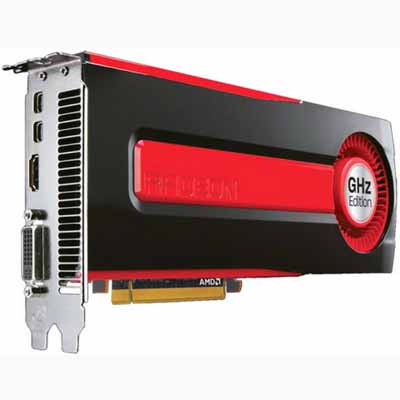 Radeon HD 7970 GHz Edition
AMD in June unveiled the Radeon HD 7970 GHz Edition, a version of its Radeon HD 7970 GPU that runs at 1 GHz and boosts memory bandwidth to 288 GBps (from 264 GBps) for high-end gamers and performance enthusiasts. Both boards include 3 GB of GDDR5 memory that are built around AMD's 28-nm GPU.
Perhaps more significant, the board employs AMD's Graphics Core Next, which is reportedly capable of taking on application processing tasks from the system CPU in addition to its GPU workloads.