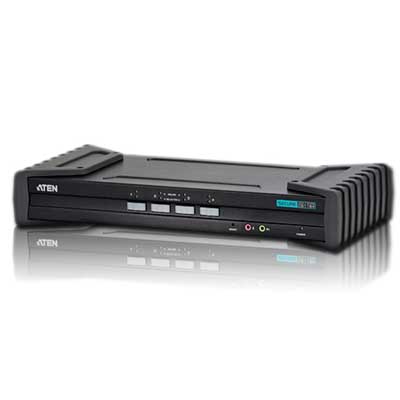 Secure Monitor Sharing
To battle the summer heat, it's sometimes helpful to reduce the number of peripherals in the office to a minimum. While you're at it, you can keep the connected systems secure from hackers with the ATEN CS1184 4-Port USB DVI Dual-Link Secure KVM Switch. With a name that long, it will fit right in with its intended target customer: The government. Secure KVMs are widely desired by military and defense departments, intelligence, law enforcement agencies, financial institutions and any organization for which security is paramount. The $589-list CS1184 is NIAP-certified to the common criteria's EAL2+ certification. With research showing that most hackers come from within the target's own organization, it's better to be safe than sorry.
If you have a few more minutes, take a walk down memory lane with last year's 25 Tech Gadgets for the Summer.