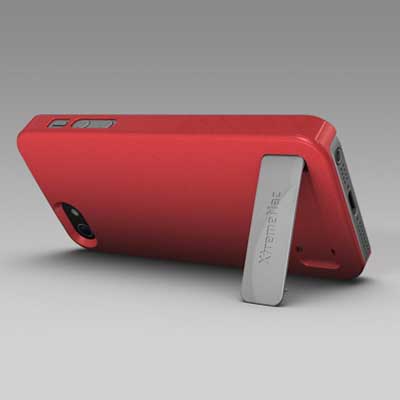 XtremeMac's Microshield Stand Case
Want the luxury of using your FaceTime app hands-free? Snag one of XtremeMac's new Microshield Stand cases for the iPhone 5.
This little gadget doubles as a durable, hard plastic case for your iPhone and an integrated stand that can prop the phone up for instant, hands-free use. The stand is ideal for watching videos or chatting over FaceTime, and when not in use, it can be folded with ease back into the case. The Microshield Stand case is available on XtremeMac's website for $28. It comes in gray, turquoise, red, pink and pearl.