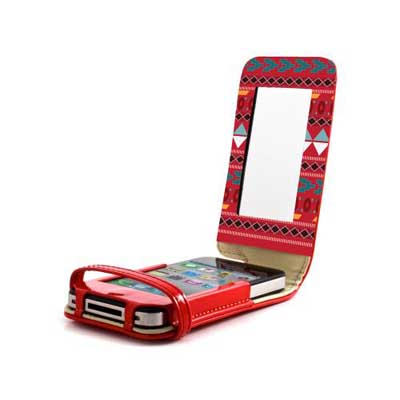 Shine Aztec's Mirror Case
When the iPhone 5's high-resolution, front-facing camera isn't enough to make sure that broccoli is out of your teeth, consider Shine Aztec's new case with a built-in mirror.
This $34 case can be flipped open like a book to expose an integrated mirror for checking your looks on the go. It's made of faux leather, but it still includes a layer of padding and has a strap to secure it closed for extra protection. Shine Aztec offers the case in a variety of colors and funky designs and also throws in a free screen protector sized specifically for the iPhone 5.