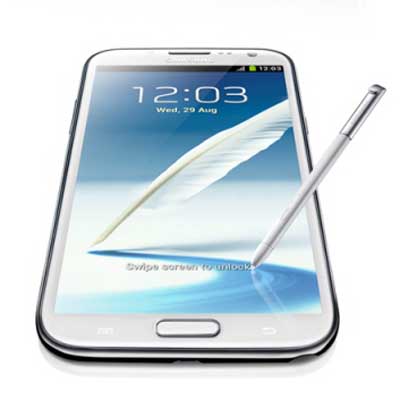 Tablet
Samsung Galaxy Note 10.1
Many devices have been referred to by reviewers as "iPad killers"

since Apple's pivotal tablet was introduced in 2010, but none have

really come close. The Galaxy Note 10.1 from Samsung is the first real contender to the haughty iPad, and the only Android tablet

that can actually do more than iPad out of the box. Much more.

For starters, it can run, display and operate multiple applications

on the screen at one time. For example, a Galaxy Note can

display a Web page on one half of the screen and a presentation

in the other, permitting cut-and-paste operations between the

two. It's also possible to watch a video in a resizable window

that floats atop any application or pair of apps. This window can

be dragged around with a fingertip and pinched and stretched

to size.