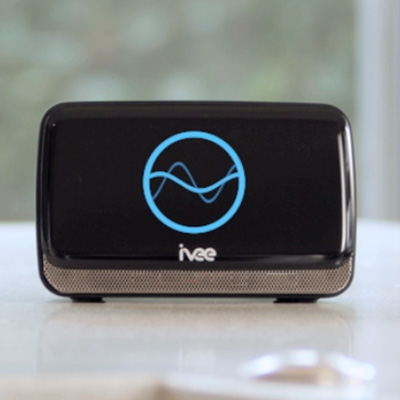 ivee Sleek: Wi-Fi Voice-Activated Assistant
Say hello to ivee Sleek. She'll listen, answer any question, heed commands and also control devices that utilize the Internet. With the latest in voice-command technology, ivee can set reminders, alarms and text reminders and tell the time, weather and stocks. Ivee Sleek also can connect to third-party Internet-connected devices, such as smart thermostats, locks, lights, blinds, health monitors and scales. As the developers of ivee Sleek will continue to add more features, ivee will continue to learning its user's habits the more she is spoken to, getting smarter over time. It is possible for ivee to hear commands from up to 10-15 feet away using a beam-forming microphone array to cancel ambient noises. Ivee Sleek uses natural language understanding, machine learning and Wolfram-Alpha's computational engine to grasp commands and respond to them. And, ivee is equipped with light and temperature sensors to detect its surroundings.
So far 227 backers have pledged $32,558 of the $40,000 goal with 31 more days to go. The funding period ends July 21, 2013.