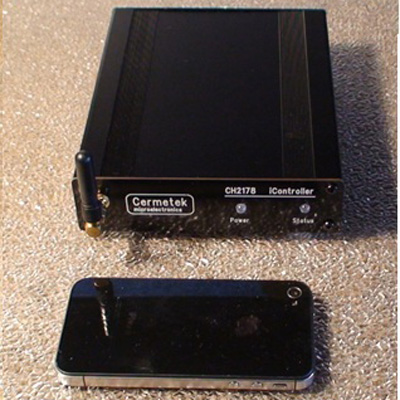 iController: Cloud Sensor Network
Always within reach, iController will monitor any sensor-equipped process, appliance, equipment or device. This hardware platform uses a cloud-based software system, called RSVP (Remote Sensor Viewing Platform), which allows users to remotely control and access sensor data. Created by electrical engineer and marketing manager Steve Clary, iController gathers and uploads the sensor data to a secure Web server where it can be viewed from any browser, 24/7. With RSVP, users can define sensors, establish how frequently they are read, select the format of the data display, determine data limits and figure out what to do when limits are breached. Sensor data is sent using Ethernet, Wi-Fi, cellular modem or satellite link. iController can be used with devices such as medical, pressure and weather sensor-enabled devices. iController is easy to install and use and can be accessed on tablets, smartphones or PCs on the Web.
The funding period for iController started as of June 18, 2013 and, currently, $2,000 of the $35,000 goal has been pledged. The funding period ends July 18, 2013.