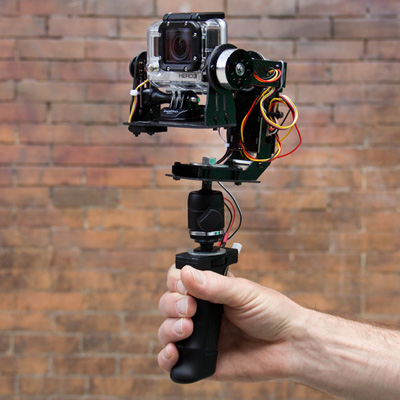 STABiLGO: Ready. Steady. Go
Cinematography requires a good eye, talent and taking good shots. To help the filmmaking process, STABiLGO is a motorized stabilizer for GoPro cameras. Created by a duo team, a producer/video editor and a photography director, this solution is affordable, lightweight and perfect for filming activities. This motorized film stabilizer is a portable and handheld device that can film action sports such as skateboarding while keeping footage stable -- no shaky videos here. STABiLGO has a high-speed processor and gyroscopic sensor that works for both horizontal and vertical angles. It permits 180 degrees of pitch movement and 270 degrees of roll movement. It can run for 90-plus minutes when fully charged and fits the GoPro Hero 2 and Hero 3 cameras.
Currently, 31 backers have pledged $11,510 of the $100,000 goal. The funding period ends July 16, 2013.