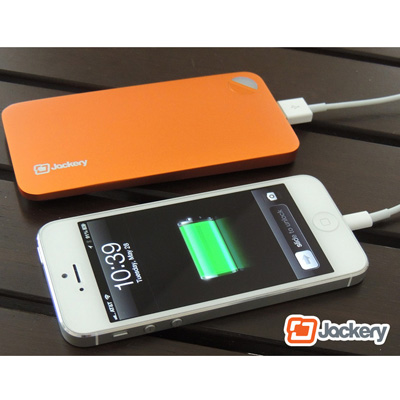 Jackery Air: The World's Thinnest Portable Mobile Charger
A smartphone's battery at 10 percent or less can send anybody into panic. However, Jackery Air is a great, portable and extremely thin solution for smartphone and tablet users when they are on the go. This strong external battery features up to five days of additional operational time, in which it can charge a smartphone two to four times. It is also made up of an ultra-light aluminum case, the same aluminum molding process utilized by Apple. By simply plugging in a smartphone's USB cable into the battery and pressing the button, it will immediately start charging. The slim, light design means it's ideal to carry, making it the perfect solution in any battery-drained emergency.
Currently 404 backers have pledged $38,416, exceeding its $30,000 goal. The funding period ends July 13, 2013.