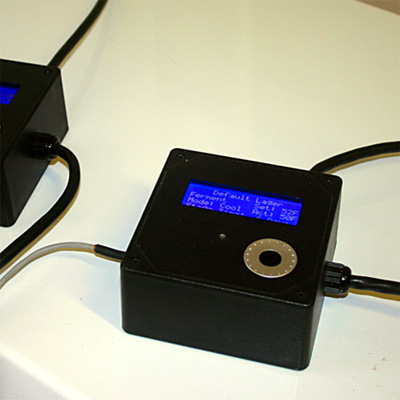 Fermostat: A Home Brewing Solution
This isn't just any plain thermostat; it's the Fermostat, a solution that oversees the fermentation process of home brewing beer. When it comes to the fine crafting of microbrews, the temperature must be just right, and it differs for different types of beers. The temperature of the fermenting process must be altered at a gradual pace, and the Fermostat does exactly so. This programmable thermostat will continually oversee the stages throughout the process of fermenting. Each stage has a start temperature, stop temperature and a duration period allowing users to set the number of fermenting days. Fermostat can predict how a heating and cooling system affects the temperature and uses that to maintain temperature, preventing it from temperature fluctuations. A fridge, freezer or homemade cooling device can be used as a cooling system, and a heat-bulb, space heater or heating blanket can be used for a heating system.
Currently there are 85 backers that have pledged $13,040, beating the $10,000 goal. The funding period ends July 6, 2013.