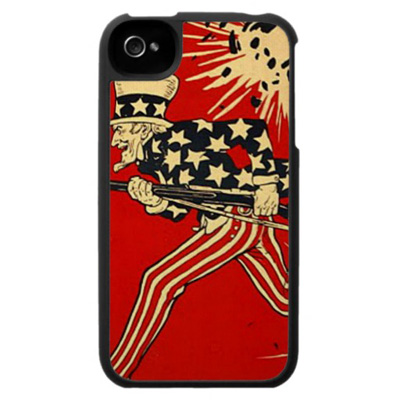 Patriotic Cases For iPhone
For the Fourth of July this year, why not accessorize an iPhone in patriotic colors? Zazzle.com, a customized product-creating site features some of the latest designs for this year's Independence Day.
Created by iCarpeDiem, the Lady Liberty Case is perfect for the iPhone 4 and 4s. This Speck Fitted hard-shell case is covered in fabric with a red, white and blue image of Lady Liberty. Or celebrate good 'ole Uncle Sam with another iCarpeDiem iPhone 4 cover. These custom cases are lightweight, durable and allow all access to buttons and feature functions on an iPhone. It's currently available for $47.95.