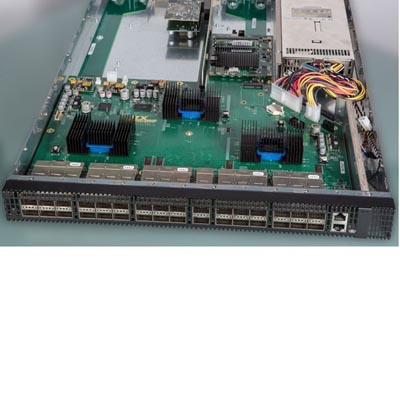 PLX: Demos PCIe Top-of-rack Solution
Sunnyvale, Calif.-based PCIe silicon and software developer PLX Technology showed its first live demonstration of PCIe as a standalone box-to-box fabric interconnect in a data center rack.
The IDF demonstration highlighted clustering and I/O sharing via a PLX-designed top-of-rack switch box connecting via PCIe to multiple 1U servers, all housed in a standard data center rack. The rack was connected to the cloud through Ethernet to represent rack-to-rack connection, which the company said shows how its PLX ExpressFabric works in small and mid-sized data center clusters.