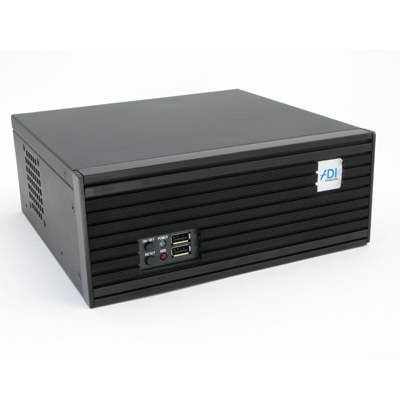 ADI: Development Kit For Entry-Level SDN/OpenFlow Network White Boxes
ADI Engineering, Charlottesville, Va., said it is making available a new development kit for entry-level SDN/OpenFlow network white boxes with Gbit Ethernet and 802.11n Wi-Fi. The Gigabit SDN Development Kit (GSDK) is based on the "Rangeley" Intel Atom processor C2000 and on LINC, an open-source implementation of the OpenFlow 1.3 standard, which is available for free under the Apache 2 License.
The GSDK helps OEMs evaluate, develop and deploy new classes of low-cost Gbit and wireless SDN and OpenFlow products for applications such as embedded, industrial, energy, small or medium enterprise, and military. It features an 8-core, 2.4GHz Intel Atom processor C2758, eight Gbit Ethernet ports, two 10-Gbit Ethernet ports, and 802.11n Wi-Fi. The kit comes pre-installed with LINC, and is ready for OpenFlow/SDN software evaluation, customization and deployment. The GSDK can be purchased as a white box networking solution from ADI.