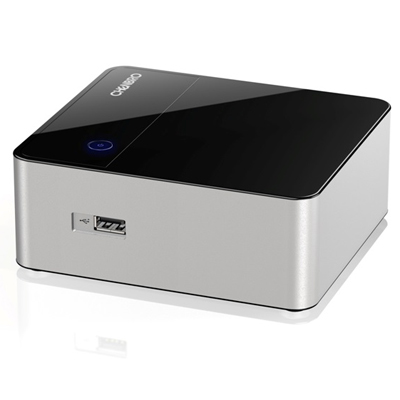 Chenbro: New Intel NUC Enclosure
Taiwan-based Chenbro used IDF to debut its new Cubicom200 enclosure designed for the Intel NUC (Next Unit of Computing) commercial series motherboard.
Intel is pushing its NUC as a new standard for small-form-factor PCs. The new Chenbro Cubocom200 supports both current third-generation Intel Core processors and is expected to also support NUCs based on fourth-generation Intel Core processors. It has an option for a 2.5-inch hard drive.