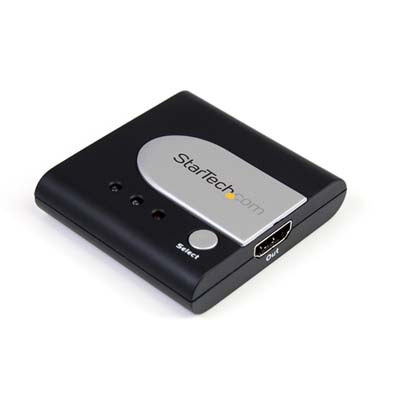 When the number of HDMI devices exceeds available inputs,

StarTech comes to the rescue with the three-port HDMI Auto

Switch with IR Remote Control. For around $40 list, it keeps

the display alive by automatically switching to the next active

signal. It supports 1,920 x 1,080 pixels and 7.1 surround audio,

and can manually switch among its three sources using a frontpanel

button or the included remote.