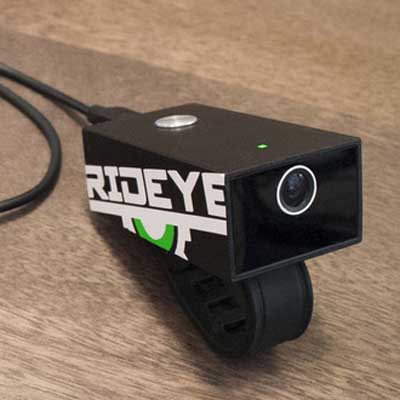 Rideye: The Black Box Camera For Bikes
In addition to wearing a safety helmet and being cautious of vehicles, cyclists can use Rideye. Developed by a mechanical engineer, Rideye is essentially a black box that, similar to the electronic device on planes, records what occurred before a crash. By attaching the little black box between the handlebars of a bike, a single press of the button turns the device on to begin recording and off to stop. It can also be charged through a USB plug. Once in use, Rideye records HD 1,280 x 720 video into its memory, which can hold 2.5 hours (8 GB) of video. It also has a 120-degree optic cover with a wide field of view. With Rideye, users can capture and identify license plates in the event of an incident. Once memory is full, the oldest video is automatically deleted. When the Rideye's BlackBox sensor detects a crash, it keeps recording.
To date, 411 backers have pledged $59,508, surpassing the $32,000 goal with 14 more days to go. The funding period ends Oct. 15.